What to Expect in California Real Estate in 2021 | A Guide by Best Real Estate Agent in California
The California Association of Realtors has released its highly-anticipated California Housing Market Forecast for 2021 last October, and if you're looking to put your house on the market or buy one for the family real soon, you've probably been waiting on these real estate market predictions for next year, amidst the economic uncertainty caused by the coronavirus pandemic.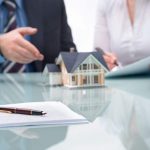 California Real Estate in 2021
Dear home buyers and sellers, the long wait is over. Here's a quick rundown of C.A.R.'s Real Estate Forecast released last October 13, 2020. This list is endorsed by the best real estate agent in California who is none other than Izabella Lipetski.
We'll be seeing a modest increase in existing single-family home sales of 3.3 percent in 2021 to reach 392,510 units, which is more than the projected 2020 sales figure of 380,060.
Sales have declined in the last three years. The 2020 figure is 4.5 percent lower compared with the pace of 397,960 homes sold in 2019.
The California median home price forecast entails an increase of 1.3 percent to $648,760 in 2021, following a projected 8.1 percent increase to $640,330 in 2020 (from $592,450 in 2019)
Median prices (which makes up two-thirds of the market) will rise a modest 1.3% in 2021 and may hit $648,760
Low mortgages are expected to continue until next year, and this will fuel price growth. The average rate for a 30-year, fixed-rate mortgage will be 3.1%.
As forecasted by C.A.R., California's 2021 projected nonfarm job growth rate will be at 0.5 percent, up from a projected loss of 12.7 percent in 2020. Our state's unemployment rate will dip to 9.0 percent in 2021 from this year's projected rate of 10.8 percent.
The number of homes on the market is still expected to stay low in the coming year, and this will create a more upward push on home prices.
More young families will be converted to home buyers despite the forecast of a slower economy this 2021.
Thoughts on the 2021 California Housing Forecast:
Let us keep in mind that the current pandemic is a health crisis and not an economic one. It is unlike a standard economic recession where economic activity falls for a long period and is deemed to recover more slowly. While the lasting effect of this pandemic is still unpredictable as the fight against coronavirus has yet come to an end, it's good to know that the current housing inventory level is trending towards a balanced real estate market. 2021 may very well be a buyer's market, as much as it was a seller's market back in 2020 when the pandemic first broke.
What to Expect
We can expect a flurry of activity in the California housing market as people start to pick up from where they left off. A spike in real estate transactions may happen before the school year re-opens.
There will still be a large number of home buyers despite the forecast of a slower economy. Graduates, Millenials, young couples, and immigrants will still want to buy their own homes, and families that have been stuck with their kids may decide they want a larger home, yard, or both.
The demand for rentals remains strong in the California housing market, as the coronavirus outbreak has crimped supply chains around the world and slowed down construction. It will also drive up the value of both new and existing properties in the California housing market since the supply of new and redeveloped properties has been stifled.
The real estate business continues to create new shifts to conform to the "new normal" way of life. Expect more back-office work to be done remotely, like online contract reviews and digital signatures. Realtors will also probably continue utilizing 3D virtual tours and 360 cameras to capture images of every room in the house and allow real estate transactions to move forward despite the call for social distancing and isolation.
Izabella Lipetski, The Best Real Estate Agent in California!
If you are looking to buy a home for your family or sell one, you are already at the right place. Izabella Lipetski is known for being the best real estate agent in California. You can check out the featured listings and contact us if you have any questions in your mind.