About San Ramon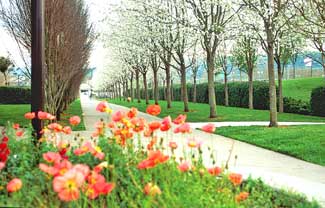 San Ramon is a remarkably beautiful and extremely safe young city. It offers a variety of choices for homeowners and many are attracted by the extremely low crime rates and outstanding schools. San Ramon Valley Unified School District is well funded and its schools are regularly congratulated for their excellent results.
San Ramon is a very green and attractive place to live with numerous parks including the well maintained Central Park. There are great views of the Valley from the west side of town with nearby Mount Diablo offers hiking options for all the family. There are several shopping areas including The Marketplace and Crow Canyon Commons and the city is home to Chevron's worldwide headquarters.
The city holds an annual Art and Wind festival comprising of arts and crafts, food and drink and wonderful kite displays.
To find out more about San Ramon I've included links to some favorite sights and activities.
San Ramon Sights
Las Trampas Regional Wilderness
Regal Crow Canyon Movie Theatre
San Ramon Utilities and Useful Links
Property Tax Look up